Welcome to IvyandZo.com, also known as Two Boxers from Delray Beach. We are siblings, born from the same litter. Ivy is brindle and Zo is reverse brindle, or also called sealed. Ivy was born eighth and a runt of the litter, and Zo was born second.
They are bonded and love each other so much. They can't be apart and every day they cuddle with each other that we probably have over 365 pictures of them just cuddling.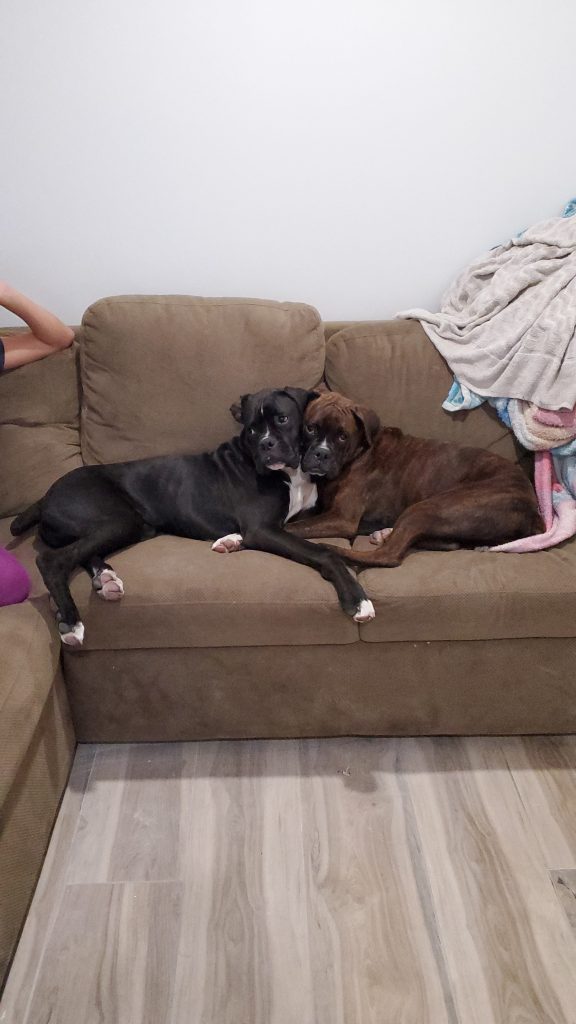 We plan to update the site and share some stories of these Two Boxers in Delray.